Recruitment Recruitment Firms in India-Interesting Trends to be expected in Recruitment Industry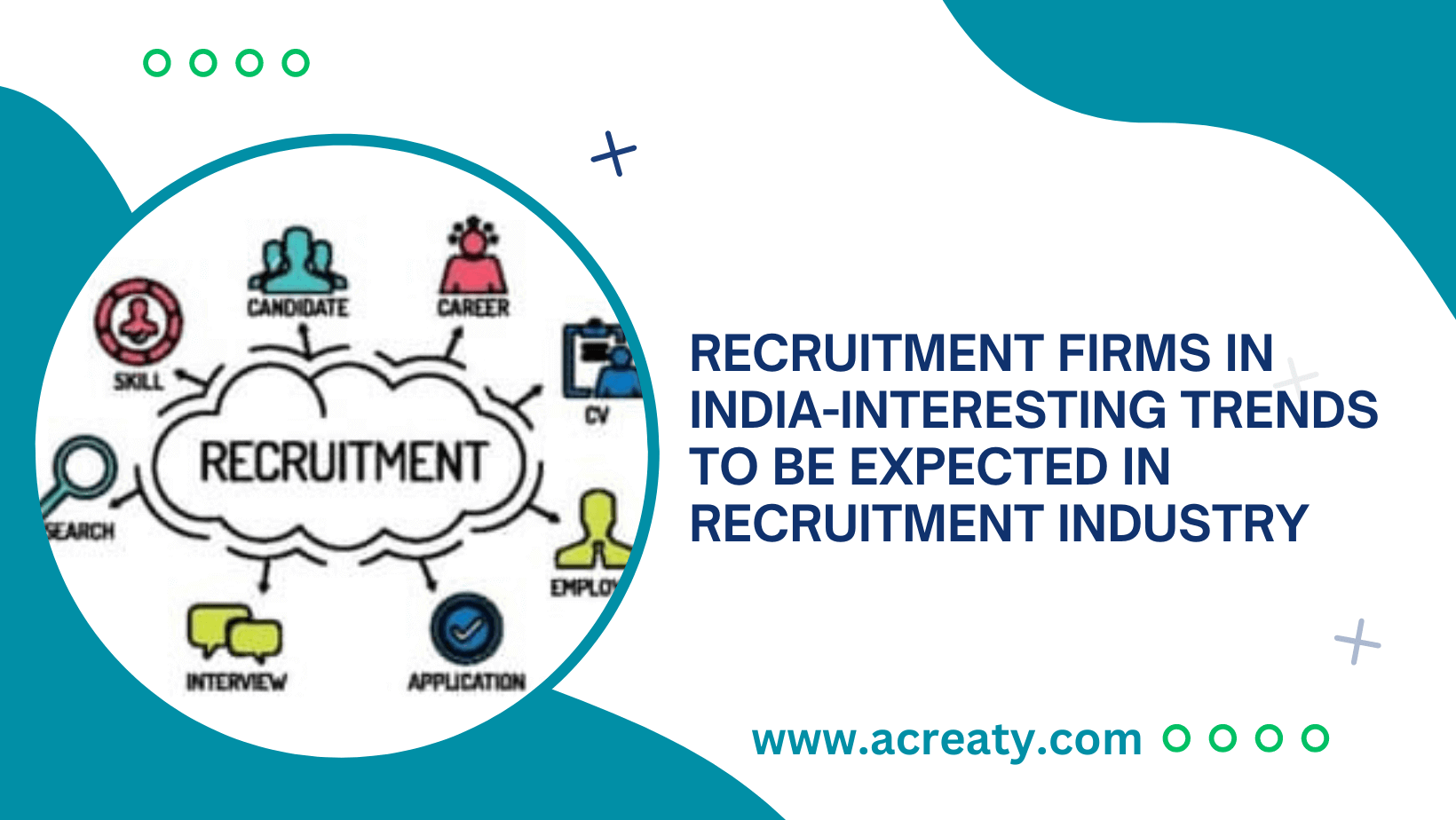 It's no secret that 2017 has been a massive year for new trends, technology and economics. But what are the real knock-on effects to recruitment firms in India working as third party talent providers? How is the recruitment landscape adapting? In terms of recruiting trends, 2017 was the year of Artificial Intelligence and automation technologies, workplace diversity and unconscious bias, and candidate experience in recruiting. According to the survey, India enjoyed a good last year, despite the economic slow-downs and was largely unaffected. The survey of more than 80% employers/ recruiters revealed that the recruitment process will be stronger in the year 2018.
On the word of the LinkedIn Global Recruiting Trends 2017, hiring volume in India will grow by 76%. 2018 will be a promising year for recruitment industry with more than 60-65% of the companies across diversified sectors seeking to add their headcount with a focus on middle management jobs. Like always, attraction, attention & retention of the top talent will be a focus for employers with 79% of recruiters focusing on structuring the progress and growth paths.
Read on the biggest and interesting trends set to rock the recruitment industry:
1. Expansion and Progress in Artificial Intelligence Technology
Throughout 2017, the term artificial intelligence has been buzzing in the ears of most Human Resource and hiring professionals. In 2018, Artificial Intelligence is set to grow and expand even more than expected. A.I. has lessen the recruiter bias (unconscious bias) when screening candidates. A.I. has been programmed to focus on applicant skills rather than their demographic and age. In addition, it allows recruiters to focus on the key aspects of their day-to-day work. Artificial Intelligence allows recruiters to be more efficient. Modern talent acquisition technology powered by AI has considerably reduced the time in finding quality talent for recruiters. The use of talent mapping and using multiple algorithms to analyze big data will help hiring managers to engage with quality talent.
2. Video Interview as a Revolution
The popular social platform is the best platform for most job hunters and recruiters. But, there is a sudden boom in the some social channels which would make video content huge in demand. The advanced and leading-edge Recruiting software would be more equipped with proficiencies to scrutinize video profiles and to conduct video interviews. Applicant tracking systems would be proficient of impeccably supporting social recruiting.
3. Mobile is the Future to attract the best talent
The struggle to attract and retain the top candidates would now be more attentive in the mobile zone. Companies which are looking to fill the position for new entry & mid-level executive positions need to improve mobile friendly careers page & overview content. Furthermore, they need to represent data to be managed by Millennial,s effortlessly. The key factors for Recruitment Firms in India would be mobile applications and improved user experiences and know-hows in 2017. Recent surveys say:
·"59% of job-seekers used social media to research & enquire about a company's culture before applying."
·"64% of employees say their mobile app or mobile devices make them more active and productive in the workplace."
The recruitment industry has gone through various changes and modifications over the last two decades– and it's time to recruit like a marketer. Perhaps, we see an inspiring transformation in the recruitment firms in India (in future). It would be interesting to see how human intelligence takes Human Resource technology and tools to another level in next five years.