outsourcing Benefits Of Selecting The Best Outsourcing Companies To Improve Your Business?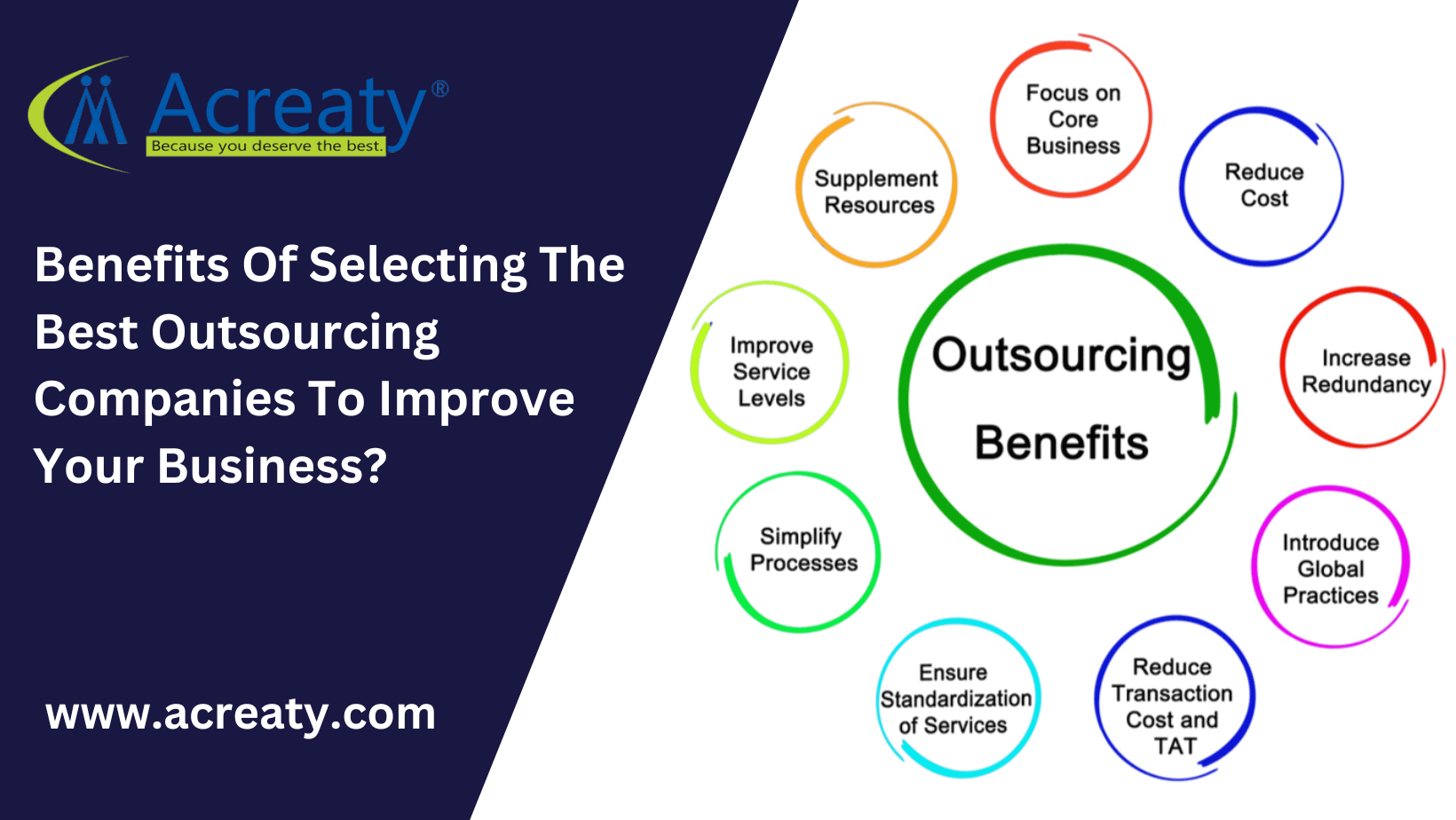 How can you hire new people with better skill levels without major investment? How much of your budget is dedicated to this part of your business? Do you find yourself managing or exceeding that budget? If your business wants access to more skills and Human resources, but does not have the capital to invest, outsourcing could be the answer.
By outsourcing your Manpower, you can save your precious time, get the right candidates and ultimately save money. Think how much productive your business would be if the employees would be focused on the tasks for which you actually hired them. Valuable time is wasted when employees are performing tasks at which they are not skillful. Manpower outsourcing can help you cope with these difficulties and focus on the activities most likely to result in better productivity and outcomes for your business.
A number of companies around the Globe focus on Outsourcing manpower for their profitable business output and high return. At present Information Technology (IT) / ITES firms to MSMEs, every business entity relies on Best Outsourcing Companies. Outsourcing manpower and effective HR services have become a buzz among companies these days. The ever-increasing demands of running a business and to set a brand identity from the rest of the competition leave companies with little to no time to dedicate to the process of screening pools of candidates and picking out the best out of them. The hiring process becomes time-consuming and companies prefer using their resources elsewhere. This is where choosing the best
Outsourcing Company
comes into the picture. With the help of such firms you can get the right candidate for your company.
How Manpower Outsourcing is the best option?
Outsourcing generally means giving responsibilities to a third-party vendor to work for you on a contractual basis. So, whether you are looking for a new talent and hunting for the Staff to meet the business needs, you can count on the Best Outsourcing Company in India from the list of notable companies. They can easily provide tailor-made human resource solutions. Sometimes, you can't focus on expanding your business or improving your business when you are stuck doing payroll or managing your appointments. If you have some mundane tasks that you can outsource to someone else, it can free up your time.
When done for the right reasons and with perfect strategies, outsourcing will actually help your company grow and meets standard business needs. The ultimate benefit of strategic outsourcing services is that it helps your organization gain a competitive edge in the market. Through outsourcing, you are not only providing your clienteles with best-of breed services, but growing your business while managing your in-house resources cleverly. It can also help you surpass competitors who have not yet realized the profits of outsourcing. There are other profits of
Manpower outsourcing
that go beyond your expectation.
Here are the key advantages of outsourcing:
• Access to professional, expert and skilled employees
• Increases productivity in all the areas of your business.
• Help your organization save on capital expenditures
• Increases efficiency and business productivity
• Concentration on core business activities.
• Meeting the requirements of the business.
• Make your organization more flexible to change.
• Can share any associated risks with your outsourcing partners.
• Helps your organization gain a competitive edge in the market.
• Increase in your productivity, Level of quality, business value, incomes, and much more.
There are a large number of recruitment agencies and
Outsourcing companies in India
that work 24×7 and can provide the adept professionals to suit the requirements of International companies. Such Companies are capable of providing dexterous employees in a number of fields like FMCG, Telecommunication, Finance & Accounting, Education, Information Technology, Healthcare and Science. Therefore, manpower outsourcing and staffing in India is a very productive option for MNCs and other foreign companies worldwide. They can avail the most cost effective services and finest solution for their staffing needs, whether on a temporary, contractual or ad hoc basis.
Outsourcing to a third party also plays a vital role by allowing your key resources to give effort on prime business duties and tasks. So, outsourcing has emerged as a most preferred choice of many companies.