IT consulting in India Block chain advantages of contracting the IT consulting companies in India.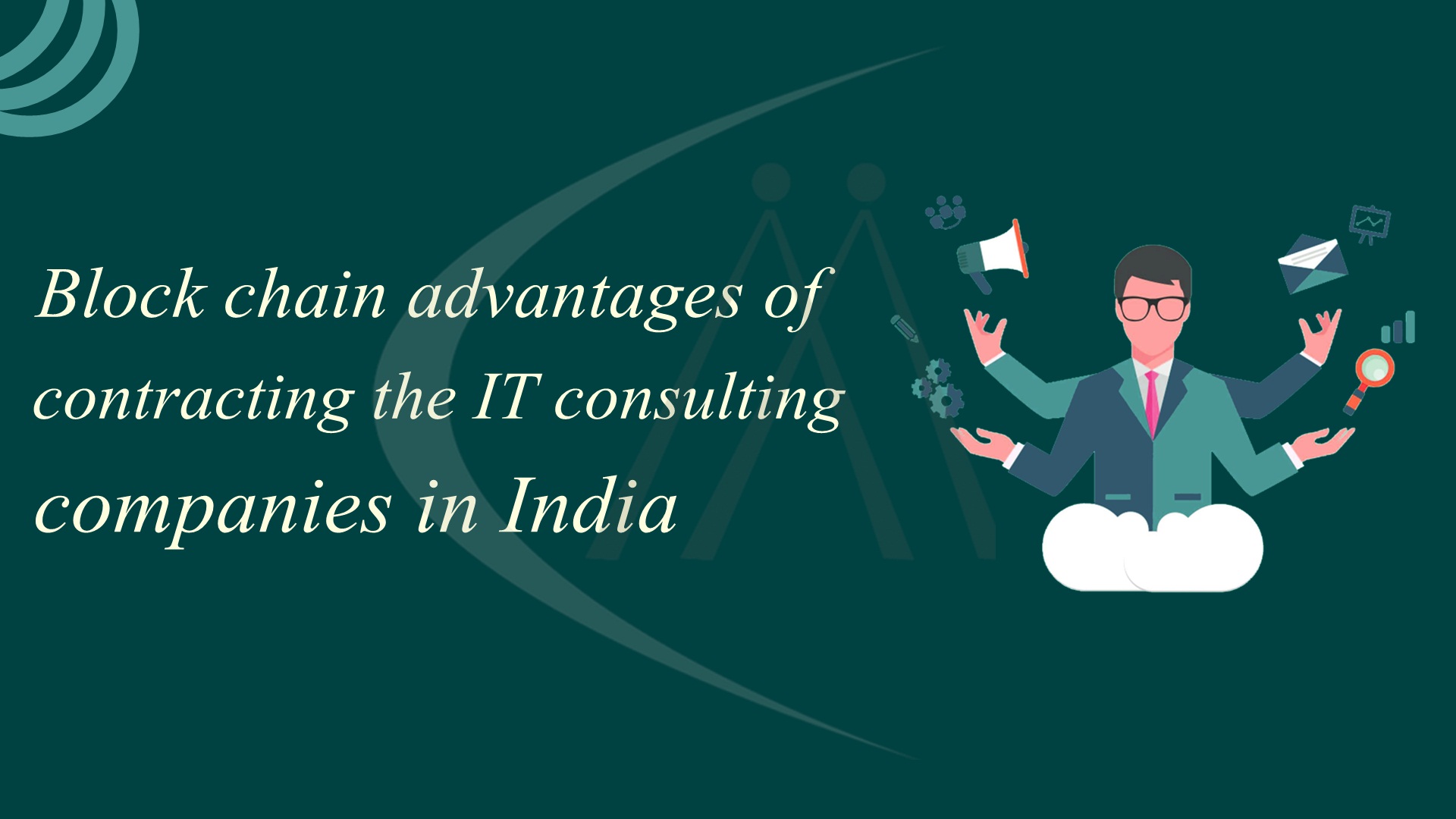 In global Business market, Indian Economy is the third most preferred investment destination for various tech giants, Due to developing rate of the currency against Dollar in the world market, various MNCs are investing in top consulting companies in India. In recent years it has been observed with the significant growth in Indian economic health and the green signal from the government making business opportunities to the higher level. Various reasons which attract the companies around the globe and enhancing the business process are listed below
• The readiness of skilled manpower at low rates magnet universal companies around the globe.
• High end availability of natural and manmade resources.
• Friendly government policies for the national and international companies.
• No language barrier, As English is one of the most preferred languages in the country
• Geographically enabled and friendly relation with almost all neighbor countries.
• Higher per capita income of the economy enables optimum return on investments.
When US economy was struggling in the economic recession, India was unaffected and provided a 22.7% of growth rate to the global business market. It earned more than 85% of growth in the areas of the various domain including BPO, KPO, web enabled services, production, manufacturing and more. Due to variations in culture, language, skilled manpower and numerous seaports, various organizations invest and consult the leading consultancies of the country.
Supportive government and their policies are helping the business environment to be in the nondebt financial market and also various favorable changes in the norms across the business sectors are so relaxing for the foreign investors. The global department for policy and promotions indicating the yielding outcomes as compared to the investment in other countries like Singapore and Hong Kong. The country has become an attractive and globally expanding market for global partners, with the review of last 2 decades the attractiveness in the recent market has moved to rise in US$85 billion over the next 2 years.
Top MNCs are contracting the leading job consultant in India to work out the best candidates for their business process. These consulting companies not only recruit the best candidates but also provide an effective training solution to the candidates. Acreaty India has a well organized team and provides specific consulting services for the various contracted clients with altogether different needs and the purpose. Acreaty India has worked for small to large scale companies and with authentic database and resources provides a feasible solution over a period of time. Organization around the globe owes to India strongest IT talent pool and coming up with the best service provider to its various clients across the world. IT consulting companies in India are helping to minimize the gap between the client and the potential customers and becoming the leader in the smart technology market.