IT Consulting Evolution of Indian HR consultant firms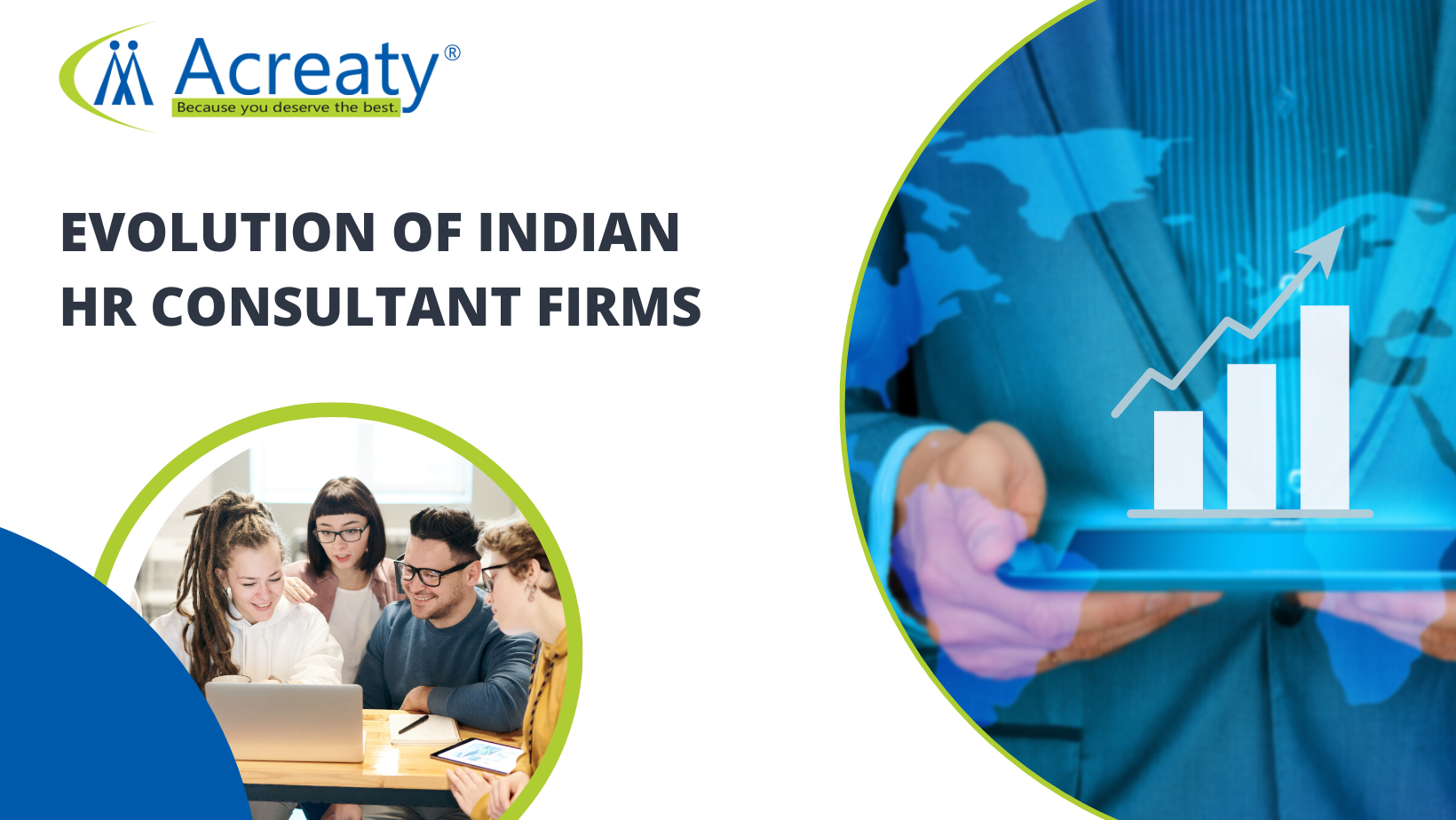 The presence of HR services in India can be traced back to 1960 and 1970. Before 1991, HR industry was catering to the needs of the industrialized sector. But post liberalization, There was a sudden influx of international companies into the Indian economy owing to the large potential of the untapped market. In the following years, the job consulting companies in India witnessed a dramatic rise in the demand of manpower ultimately leading to the expansion of industry in itself. A large number of jobs consultant in India spawned up to take advantage of the unexplored opportunities.



HR industry in India
In the leading years, Indian IT companies made a mark for themselves and delivered outsourcing services to international giants. This is a major factor which led the growth of IT consulting companies in India. The IT sector supplied by the relevant talent created landmarks and became the largest contributor to the National Gross Domestic Product.

With the advancement of technology and internet, HR industry has aligned itself on a path of unprecedented growth. Thanks to the revolution in internet technology and smart phone usage,
Job consultants in India
are leaving no stone unturned to expand their reach to every possible digital marketing channels. They are marketing aggressively through cold calls, email mass campaigns, SEO and Social Media Marketing to reach the organizations looking for new talent.
Over the last few years, Internet revolution has led to a sharp rise in the tech based companies. These companies are well funded by foreign investors and are willing to pay for the recruitment of talented personnel in their organizations. Since these tech companies are new to the scenario, they lack experience in recruitment. As a result, these startup and tech companies end up opting the services of job consultants and
IT consulting companies in India
.
India is also recognized globally for its outsourcing companies. Due to odd job timings and job pressure, these companies tend to have a high attrition rate, which is a business opportunity for jobs consultant in India.

There are some new age entrepreneurs who want to bring innovation to already orthodox HR service delivery model. These entrepreneurs are striving to develop a model which delivers benefits to certain sections of society like housewives or blue collar jobs. Some of the examples are Sheroes, JobSpire, Aasanjobs. While there are some companies (like Indian on Jobs) who want to challenge the existing job search model of big players of the job market.

HR industry services comprises of recruitment, outsourcing, payroll services, HR technology and HR consulting among others. Recruitment forms the biggest chunk of
HR service industry in India
and it is a major revenue source for the top consultancy companies in India.
Post liberalization, a number of innovative MNC entered into the Indian territory and exposed the shortcomings of Indian companies. These companies responded by adhering to the consulting services and recruiting the best talent from job consultants in India. Indian organizations also expanded beyond national borders to sustain themselves amid cut throat competition in the domestic territory. Hence, the role of HR firms transcended from a mere job consultant to a strategic advisor of the long term HR policy of the companies.