Human resource outsourcing HR outsourcing company India: New & Emerging Trends for the Future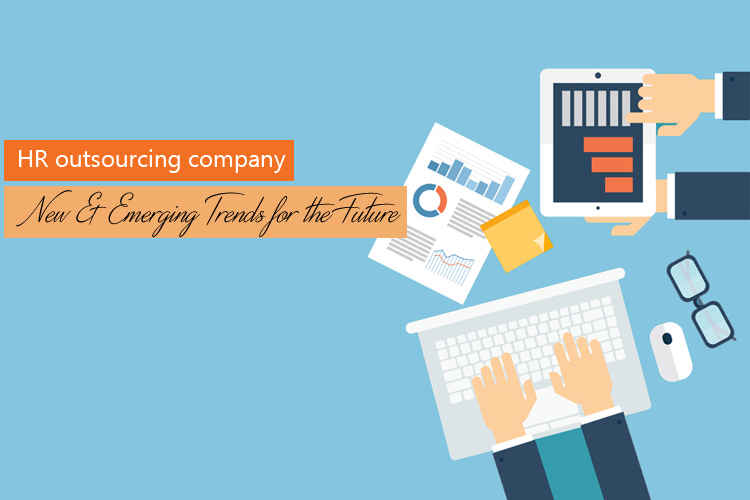 In the global platform HR Outsourcing is anticipated to reach US$53.9 billion by the year 2020, driven by the demand of companies to increase operational efficiency, lessen costs, streamline business operation and organize compliance management. Market growth and progression is also driven by high demand from developing countries and SMEs (small and medium enterprises). Moreover, the need to align business functions with latest Human Resource Policy framework and employment legislation is driving market growth. The growing service provider concentrating more on technology innovation is profiting the commercial success of cloud/BPaaS as a Human Resource Outsourcing service delivery model. Asia-Pacific is estimates to emerge as the speedy growing market with a CAGR of 8.1% over the scrutiny period, led by the presence of big giant companies with geographically dispersed business operations, increasing awareness among companies about the potential assistances offered by HRO services, robust growth of Indian markets, and increase in the number of contracts inked in the province.

HR outsourcing New Trends for the Future





· Demand of Online Payroll : Technology is giving companies a great compatibility and capacity to track and store all essential business information. Outsourcing online payroll services is the best way companies are taking advantage of advanced capabilities to improve companies productivity and business efficiencies and control cost to the company. More businesses are turning to online payroll because it gives profit to the business, your employees, and the environment. Companies get access of advantages from a streamlined payroll solution that cuts down on time and allows you to manage and access all significant information from anywhere.





· Selective outsourcing : This is a completely new trend we can hear these days, particularly utilized by big giant companies. Selective outsourcing means that you will assess the skills available internally in the organization and then outsource tasks for the skills you find lacking in the team.





· Use of Social Media as a driving tool : In current years, we have seen an increase in the social media platforms focused on business – platforms– where the sole purpose of member profiles is to display their credential, professional skills, and talents that they have. This makes it easier for Human Resource personnel to seek potential new employees. Moreover, the use of other social networks makes it simpler to plan and organize, with groups, and specialized social networks for work organization allowing for better communication between the employees and the employer.




CONCLUSION


The HR must use intelligent tools and the cutting-edge technologies and methods that are based on the cognitive and conversational systems. Staying in sync with the present trends of globalization, outsourcing is definitely here to stay.