Business Advisory How Creativity & Innovation at Workplaces boosts the Business Value?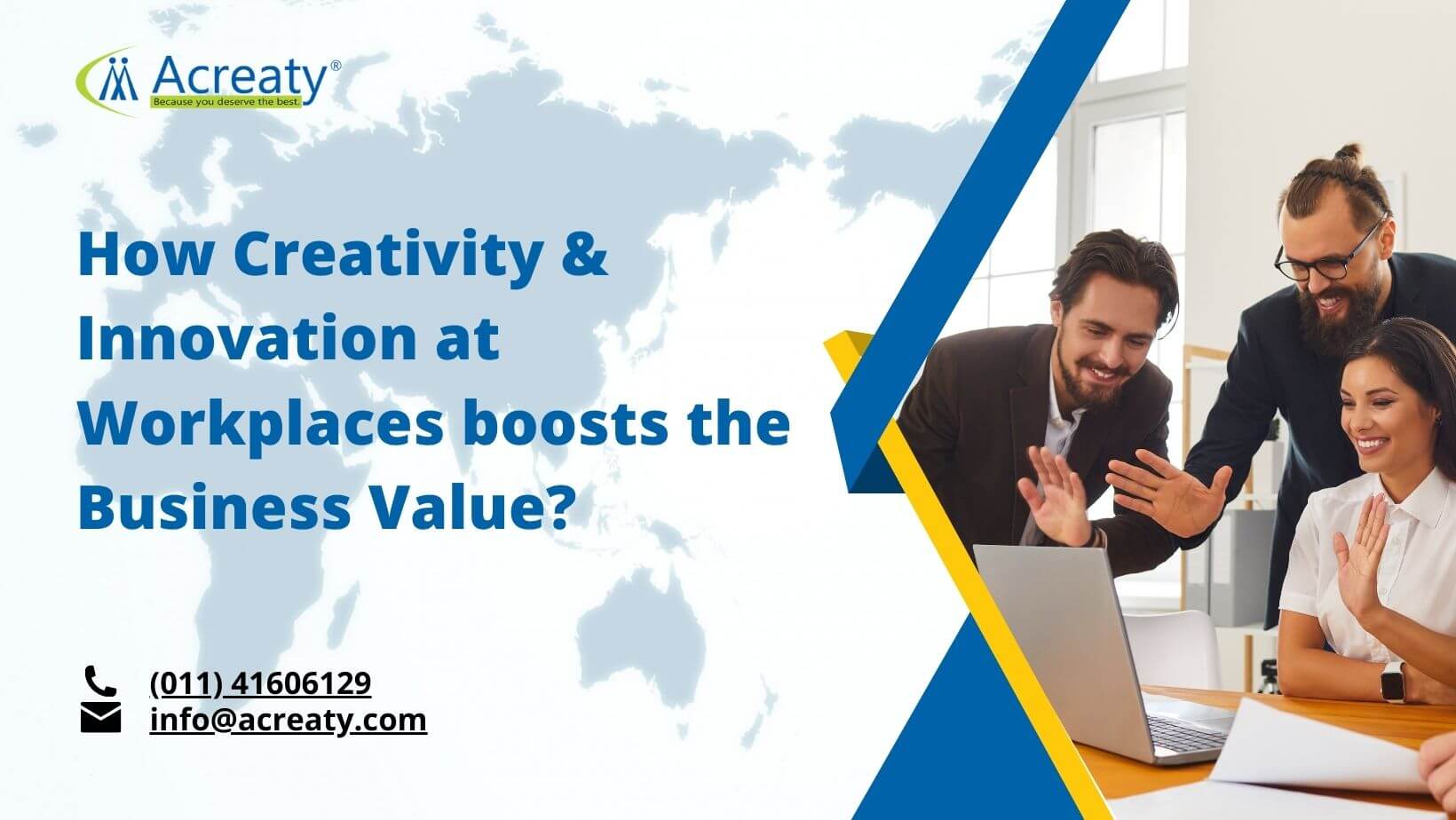 You can make both business and profit without innovation and creativity. You cannot make amazing business and winsome profit without innovation and creativity.
Innovation and creativity are undoubtedly the lifeblood of any profitable business. It is, in fact, the pursuit of innovation that gives birth to the quest for success. And thus for the systematic construction of business, it is mandatory for companies and their
HR professionals
to know this crucial role of innovation and creativity.
Owing to human history that has supported the rule of 'Survival of the Fittest', we are aware how creativity is deeply integrated with our principles of self-development. Know these 10 best ways to enhance both the elements in your organization- if you have innovators and creative ninjas as teammates, then there is nothing better way to grow successful than this. Just nurture them for the best and channelize their energy to the right direction.
1.Understand the unique behavior of creative ninjas or innovators. For instance, if you feel like rewarding them, then they are someone who won't get attracted by money. You have to create some engaging ideas to motivate them.
2.While hiring innovators, know their background first. A creative soul is a creative enthusiast since the beginning of his endeavors- even from the college or school days. So analyze all those
3.As an
HR Professional
inviting innovative ideas, the role of a person should be clear- you have to be the channel that executes and welcomes creative ideas to fetch the right purpose of the ideas, in a given point of time and within the budget limitations.
4.If the organization is lacking creative zeal, then you must fix training and motivational sessions for the employees. This exercise will provide integral strength to the collective ideas of the company. It will improve performances.
5.Have an excellent sense of appreciation for innovation and creativity because it is required. Reward structures have the tendency of improving performances as it is directly related to motivation.
6.Frame your company's mission centralizing to the call of innovation and creativity. Show how important both the phenomena are for your business. Integrate the highest standards of innovation in your policies to give the best message of creativity.
7.Innovation is closely bonded with technology and if you want your business to have that best creative zeal, then adopts the most relevant technology in trends. You cannot afford to have a passion 'not ready for change' kind of attitude. Embrace change and technology altogether to create a winning legacy for your business- go online, choose new techno-enabled communication portals to share ideas, learn new viewpoints, etc.
Read Also:-