Manpower outsourcing services How Manpower Outsourcing Services help startup drive growth?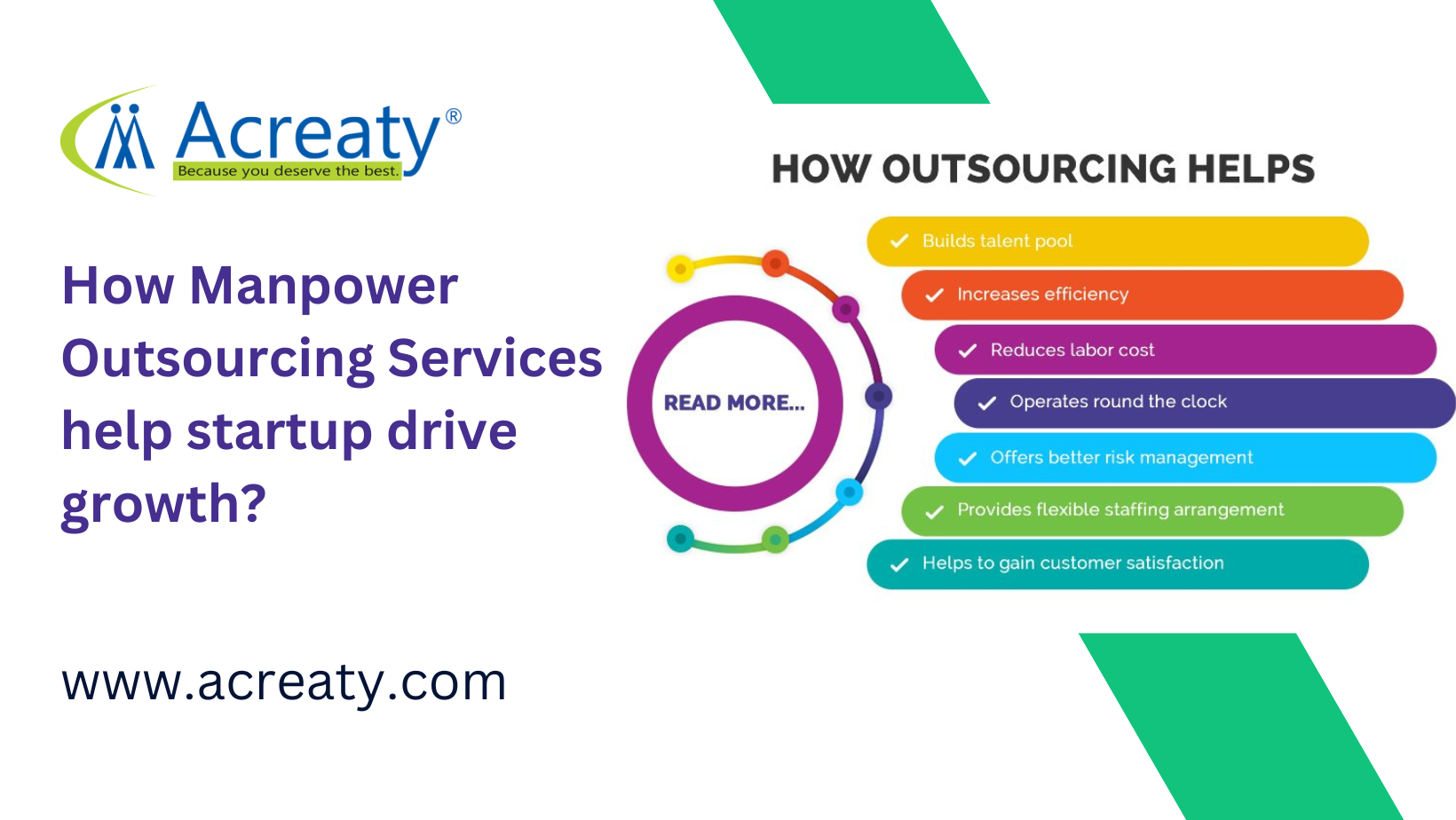 For smaller businesses, startups in particular, managing human resources can be a heavy burden. When you run a small company with limited time and resources, the last thing you want to do is divert your attention from the core business that is your bread and butter. Manpower Outsourcing Services can reduce your administrative workload and free up your time so you can focus on your business objectives. An HR outsourcing company can manage a complete range of human resources functions and HR administration that you might otherwise outsource to multiple providers. These kinds of functions include everything from payroll processing, employee management and benefit plan management and administration to recruitment, training and more.
With one leading firm taking responsibility for a range of Manpower functions, you will not only spend less time on administration, but less time maintaining vendor relations as well. However, it is crucial to find an outsourcing company that will work with you to provide services that are easy to use and accessible for the employees. As managing an effective HR function proficiently is critical for the companies success, it is essential to find a service provider who can offer the right blend of services. Whether you want a complete package or you prefer to pick & choose the services you need, you must review the options available to you. The marketplace is flooded with companies to pick out from, but you need to review the feedbacks and research about some of the best providers for the small-to-medium sized customer.
Best advantages of outsourcing HR functions:
· A fully-functional Human Resource department requires additional office space and highly experienced and trained HR staff. Many start up and small businesses can not afford this expense. It is better to opt for cost-effective solutions like outsource HR functions. Manpower outsourcing can help reduce the extra costs and helps you avoid trying to financially maintain back-office expenses. Furthermore, Human Resource Outsourcing costs are variable and can be lessened when business needs warrant.
· One of the major advantages of Manpower outsourcing firms is expanding the perspectives. When HR functions are outsourced to reliable and popular companies, you get the HR services performed by the best talent around the world.
· HR Outsourcing firms employ Human Resource professionals whose purpose is to stay current on federal & state employment laws. It will help you comply with the rules and laws and avoid costly lawsuits brought on by the staffs. The Human Resource Outsourcing Company also maintains the company practices and procedures to ensure the company and the staffs best interests are protected.
· Maintaining the productive place of work is critical. Consulting Manpower Outsourcing Solution creates higher efficiency within HR systems. Modern Human Resource technology utilized by third-party Company also helps upgrade and manage important Human Resource functions like benefit administration, compliance management and payroll.
· Outsourcing HR functions help you and your managers spend less time on manual work and more time dedicated to improving the effectiveness and efficiency of the workforce.
Outsourcing Manpower functions can help in managing employee performance and development. Outsourcing firms periodically monitor employee performance and report findings to management. This reduces the workload of the managers by minimizing their administrative responsibilities.