outsourcing Strategic Outsourcing: How HR Companies in India Is Good For Your Business?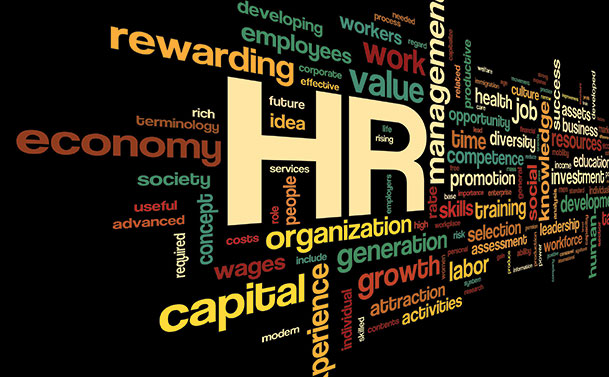 Human Resource Outsourcing is projected as the fastest growing segment over the next few years with large scale offshoring already taking place and large international players like Exult, Fidelity and Hewitt setting up operations in India. These days, the most commonly outsourced Human Resource functions include payroll, information systems,employee-data management and contact centers.The revenues in the Human Resource outsourcing space are projected to rise to $3.5 billion by 2008 according to a Nasscom-McKinsey survey. While HR outsourcing growth is expected to increase in 2009, according to the Everest Research Institute's annual Human Resources Outsourcing market study.
HR is one of the core areas of the organization where there is a significant amount of administrative functions and activities. Leaders today definitely know that it is more productive to outsource non-core but essential HR activities. Startups, Small and Medium enterprises or companies face the dual challenge of growing their business and controlling costs. Once considered to be done by only large corporations or big giants, outsourcing a non-core function such as Payroll, Recruitment, contract staffing, etc. is now being done extensively by many SMEs businesses. HR Outsourcing Companies in India know the rules and can keep your business and core HR activities out of trouble. They are highly efficient performers because they do this work on every day basis.

Significant reasons why HR Firms are good options for your Business–
•HR Companies can give you access to expert professionals with skill sets
When you outsource HR functions to India, you will get access to people who are highly educated, skilled and professionals that bring more value to your business. Manpower outsourcing can help you cope with the Recruitment difficulties and focus on the activities most likely to result in better productivity and outcomes for your business.
•Outsourcing Companies can help you focus on core business competencies
As your business grows, you will need to support your rising customer base or research and test new products/ services while continuing your current growth rate. Handling every single thing in-house may take your focus away from core business functions. However, HR Companies can assist you to delegate non-core activities while you continue to manage the business functions successfully.
•HR companies in India can help your company become more scalable
Since business is often unpredictable with its own slow and peak seasons, you may not always have the right number of workforce with the appropriate skills for your workload. Outsourcing in India can help you handle such challenging business situations, by giving you access to highly qualified people, as and when you require them. Whether you require more or less resources, new tools & techniques, outsourcing can provide your organization with a certain level of scalability.
•HR Outsourcing Companies can support in improving work efficiency
HR functions like Payroll and other key functions are effort taking activities. You not only need to put in long working hours but also have to ensure accuracy. Hiring an in-house expert as full time employee involves additional cost to the Company and chances are that he/ she may not be specialized with every aspect of core HR Functions. However, Outsourcing gives you an edge. You get benefits of domain expertise and tools & software, assuring accuracy and productivity.
•Give you access to advanced technology and domain expertise
A constant nagging question for startup or small business owners is whether they have the newest version of the payroll software or the most recent tools or software installed on their computer. Employers can easily avoid such problematic situation by letting an outsourcing company take full care of it. They use the up-to-date software programs for payroll processing and other functions, thus minimizing errors and delays.
•A cost-effective solution for your business that reduces further financial risksOf course, there is cost involved in outsourcing HR as well, but the valuable time and cost you spend on in-house HR activities can be way too high.
HR outsourcing
can save you these hassles and ensure accurate HR functions. The best part is that Outsourcing Companies in India provide guaranteed results.
Involving a third party service provider can be highly beneficial for your business. There are a number of outsource service providers that offer services for startups, small and medium businesses. Make sure you are partner in with one of the leading HR companies that are trustworthy and experienced.This might cost you some money now, but having a more efficient HR process that is taken care of by expert professionals will have good ROI in the long run.